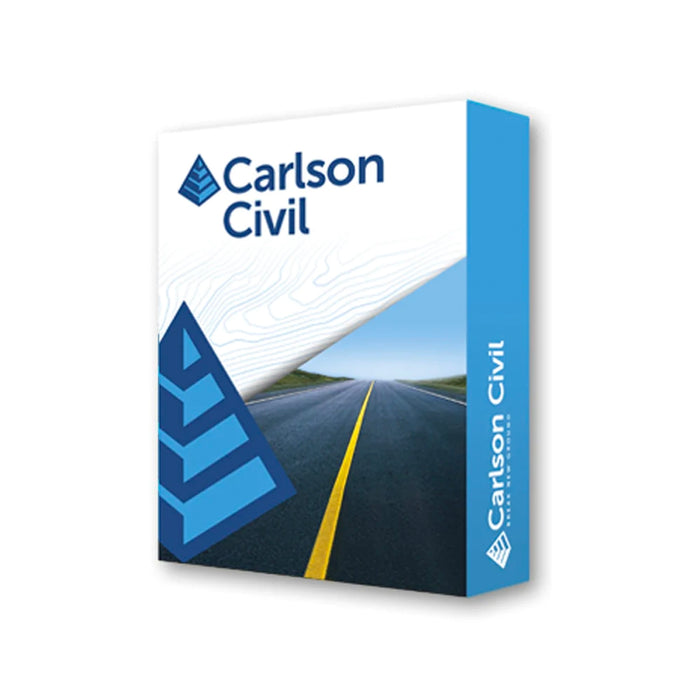 Original price
$0.01
-
Original price
$0.01
To request a demo or discuss the best software options for you and your team, call us today!

Newly released, Carlson Civil 2017 provides enhanced Civil features and support for AutoCAD® 2017 and the upgraded IntelliCAD®8.2. Carlson Civil is a complete civil engineering software featuring 'Fair Price. Full CAD. Free Support!'
Joining past focus on 3D features and enhanced collaboration options are a new Cut/Fill Movement Analysis command, which allows users to compare two surfaces and determine the optimised cut and fill for the site and provides reports by the distance moved, allowing users to analyse which equipment to use, such as dozers for shorter distances, shovel and trucks for longer distances.

Another top enhancement in Carlson Civil 2017 is the ability to create a curb ramp out of 3D polylines – the program adjusts the polylines to fit in the ramp to your specifications. Other top features that are in all Carlson 2017 releases include the Carlson Community for sharing files with other Carlson users; the new "Supersonic" 3D Viewer for loading surfaces that provides excellent graphic presentations; an improved Report Formatter; and a new command for importing MSWord documents and dynamically link them to drawings.

Carlson Civil is the civil engineering design software that puts you in the passing lane! What might take days with other civil engineering software takes just hours, or even minutes, with the powerful and intuitive Carlson Civil–it's advanced technology that will work for you.
Work with Carlson Civil on AutoCAD (versions 2010 to current) or with the built-in IntelliCAD 8.2. With Carlson Civil, you'll get true 3D, easy-to-use 3D, plus, with the updated 3D Flyover, any surface edits made in CAD are automatically updated in the 3D view.

Road NETwork. Build all roads, intersections and cul-de-sacs in 2D and 3D with a single click of the "PROCESS" button.

SiteNET. Elevate your estimating accuracy with this intuitive layer-based surface generator and earthwork calculator.

LotNET. Quickly define an entire subdivision of lots based on an outer boundary, interior ROWs or Centrelines, and a simple set of user-defined "rules," then pick "PROCESS" and the lots appear, defined and labeled.

Carlson Civil is one component of the Carlson Civil Suite and is designed especially for civil engineers and CAD technicians who need power and flexibility to make "short work" of even the most challenging design projects. At its foundation, Carlson Civil contains sophisticated and integrated command sets that are easy to learn, cost-effective and even fun to use!