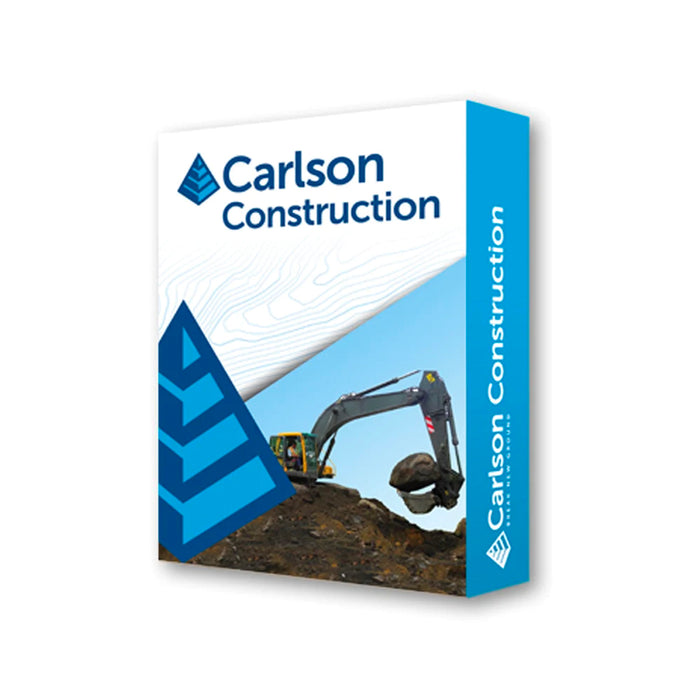 Carlson Construction Software
Original price
$0.01
-
Original price
$0.01
To request a demo or discuss the best software options for you and your team, call us today!
Carlson Construction is an integrated cut/fill takeoff and 3D surface modelling software solution designed for site and road construction. It offers powerful inspection and 3D viewing tools for elevating 2D designs to 3D model files.
Previously only in Takeoff and Civil, Material Quantities Reports are now available in Construction. This gives estimators the volume, area, length and/or count for items such as asphalt, gravel, curb, or any "subgrade" or "select fill" they define.
Notable new commands in Carlson Construction include added methods to process, reverse the poly-line, and to pick the point, plus added support for up to 7 sub-grades, a command to colour the surface TIN using the colour assignments in Define Layer Target, and a method to apply textures to design layers in addition to the colours for viewing in 3D.
Carlson Construction includes powerful tools for designing and modelling different aspects of road design, from new construction to road widening and repaving.
Fully supporting all of the major 3D Machine Control formats for today's heavy equipment with 3D Machine Control Systems, Carlson Construction gives you the tools you need for taking your data into the 3D environment. Whether your need is "Data Preparation," "Site Preparation," or specifically creating Machine Control Guidance Models, Carlson Construction 2016 will get the job done for you.
Carlson Construction is designed to serve the needs of today's Model Building Professionals. The tools in Carlson Construction allow users to get the information they need to work with from paper plans or a PDF file. The software also enables users to take contours and annotation from 2D to 3D, or to re-engineer.
If the need is to import and/or upload data from a field survey, Carlson Construction can do it. Looking to create a surface from data within a CAD drawing? Again, Carlson Construction can do it with its capability to create that surface from points and contours. Moving "break-lines" or "grade-lines" can be easily accomplished, with Carlson Construction taking them from the "wrong" elevation and slope to the correct elevation and slope.
CORE ABILITIES
Cut/Fill Estimating

Output 3D Machine Control Files (Carlson Grade, Trimble, CAT-Accugrade, Leica, and Topcon)

Output Construction Staking files for Site, Roadway, and Building Columns and Offsets